When you think about Tuscany, you are thinking at hitting long and windings road, glancing the panorama of green unbelieveble hills, knowing the art cities and tasting special wines and foods.
Well, Maremma, for instance, is an entire world: you might bite a little piece of the enormous gorgeus and tasty pie during a WEEKEND.
Let's suggest you some unmissible places to visit!
Argentario Mountain
I suggest Orbetello whit his "tombolo", the natural lagoon on the sea on the Argentario mountain, and the WWF Natural Park.
Then, move to Capalbio, a medieval city perfectly preserved on southern Maremma. Sorrounded by medieval walls, it has little streets and beautiful squares. The centres is really enchanting and full of restaurants.
Capalbio is enchanting, but there is a special place : a restaurant, cocktail bar, library, art gallery, all together. Its name is "Il Frantoio" and this is its web site. Don'miss it!
Near Capalbio in Garavicchio countryside there is the Giardino dei Tarocchi, a land art park created by the artist pupil and epigone of the catalan Antoni Gaudì, Niki de Saint Phalle.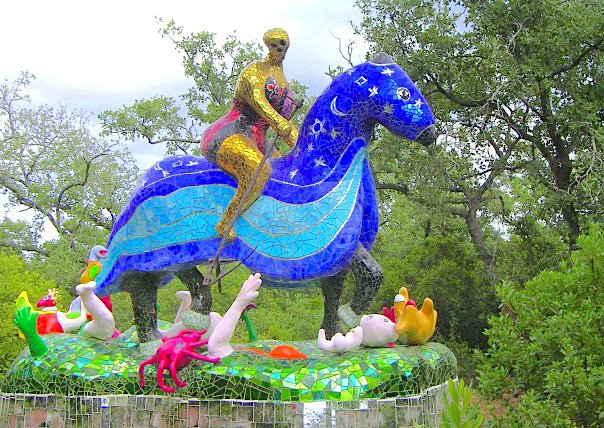 Pitigliano
In Maremma you must get acquainted with the famous "Tuff Cities" : Pitigliano, Sovana and Sorano. Tuff that you may see everywhere here, was used to build the cities and to dig the streets by the Etruscan civilization and then by Romans.
Pitigliano is also known as the "Little Jerusalem": a city built on a cliff of tuff, on the valleys of the torrents Meleta, Prochio and Lente. You can visit the entire centre, plus the Jewish Ghetto (a Jewish community was formerly here, like appened in many italian cities).
We suggest you to visit the Church of San Rocco, the Sanctuary of the "Madonna delle Grazie", the Cathedral of Saints Peter and Paul, the Archaeological Museum of Etruscan Civilization.
Sorano
Sorano, with narrow streets, bridges and arches, is dominated by the Orsini Fortress, year 1552. All is built in tuff as the more available material of the zone.
We suggest your to have a dinner in the famous Locanda dell'arco, becouse you can eat very well for a very cheap riceipt.
Sovana
Sovana, finally, is located in the Archaeological Park of Città del Tufo. Quiet and beautiful is the centre of the city. There you cannot miss the "VIE CAVE", streets and tunnels dug in the tuff rock connecting Etruscan settlements and necropolies.
Nowadays they are  street you can pass in the midst, by foot or by bike.
Saturnia is a well-known thermal springs. You can stay in the luxury hotel and SPA with entrance in the springs, or just reach the natural springs from another "natural access ", like many people do.
Did you ike the article?Please comment below and put a like!